About Us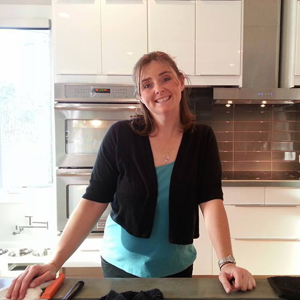 I'm Kelly, I am a lover of food, cooking, gluten free and healthy eating. I am a self-taught 'chef' who is not afraid to try anything when it comes to cooking. Here is what I want to do for you:

Deelish will provide healthy and affordable meals for families, small gathering and events. I will meet with each client and create a personalized menu based on YOUR ideas for the perfect event. Each menu will be client specific. An event can consist of a dinner for two up to a party for one hundred and fifty.

The objective is to work closely with YOU to provide an ease of mind when it comes to having a successful event. Each menu can be adjusted for dietary needs when necessary as I am Gluten Free myself and am confident I can meet your specific dietary needs.

All celebrations are welcome! From small informal parties to bridal showers, engagement parties, graduation parties and reunions.

Deelish Catering and Events of Charlotte, NC will provide a choice of seated or buffet-style meals, non-alcoholic beverages and dessert.

Tables, table settings, chairs and other set up items can be provided for an additional charge. Other services such as DJ's, photographers and other entertainment can also be recommended.

I can't wait to make your event Deelish!
The birthday bash was a complete success with the help and hard work of Kelly at Deelish Catering. The food she made was so tasty and fresh! She was extremely easy to work with and made great suggestions to make the menu even better. I have and will continue to recommend her to my friends and family. ~Megan B.